Practical relaxation is one way to attend to the present; to stay in the NOW. I give this set of safe experiments the title: being present and attending.
This aim sounds simple enough, but us humans are not often inclined to stay in the moment. What happened yesterday, and reflecting on what might happen tomorrow, seem to figure a lot in the way we spend time.
To help develop alternative safe experiments, I mention controlled breathing and the body scan throughout my web-site. A question has been raised about how it all fits together so here are my thoughts on that …..
…. however, possibly attending a class in your area would be the best introduction. For the present, meanwhile, consider these experiments.

Some principles to promote being present and attending include these practical steps:
ATTEND TO YOUR POSTURE
…… sit upright, look straight ahead, place your hands on knees or upper leg; keep your feet firmly on floor.
THINK ABOUT YOUR BREATHING
…….. breathe only through your nose, with your mouth closed. Breathe in slowly to the count of around three; in through the nose and out through mouth. Evenly in and out. There are many others you can use but I like the simplicity of this one.
USE THE BODY SCAN
….. slowly allow your attention to travel from the top of your head to the smallest pinkie on your toes. Notice what thoughts, feelings and sensations you observe as your focus moves down your body (it can be up, if you prefer)?
Note any Subjective Unit of Discomfort (SUD) level (0-10) associated with a particular thought, feeling or sensation. Does this picture help at all?: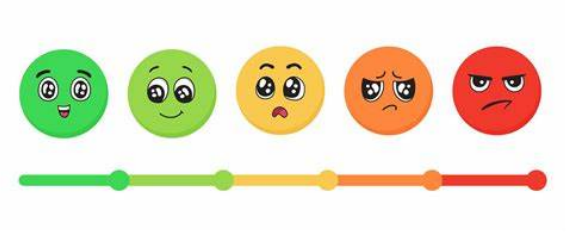 FOCUS
……. your attention on a specific thought, feeling or sensation. You may need to make choices as a body scan will produce more than one result. Consider addressing each choice in an organised way. To help you focus, consider these further experiments:
use external objects – fix your eyes on an object above you and to one side.
use internal information – 'just notice' the disturbance(s) of thought, feeling or sensation from the body scan.
ATTENTION
……. use your internal dialogue (24/7 conversation in our heads) to acknowledge any disturbance of thought, feeling or sensation.
use any other self-talk or diversionary strategies, as you wish. This may include:
affirmation work. "Even though I am feeling [name the feeling you observe] I can deeply and completely accept myself".
use of your breathing to attend to any unwanted tension in your muscles and body.
using the out-breath to let go of the unwanted tension, allowing your body to relax down, little by little, at the same time.
EYES
…… as your eyes become tired, having 'played' with images created around the fixed object, allow your eyes to close in your own time and meditate on any image created within your 'inner eye'.
THIS PROCESS CAN CONTINUE FOR A FEW MINUTES OR FOR PARTS OF AN HOUR, AS YOU WISH, OR AS TIME ALLOWS.
Talking 'practical', here's an audio tape/podcast I made around this page. It lasts around 20 minutes, so not a short one. Please ensure you are in a comfortable place when you go for it. Multi-tasking with it is not a good idea.
For once, I will put my foot down and say – NOT TO BE USED WHEN DRIVING or in other unsafe environments!
https://anchor.fm/robin-trewartha/episodes/We-learned-a-lot-e1la4l4
…. I think that's the right address, but let me know if you have a problem making this connection.
Let me know what works for, and tell me if I can use your own safe experiment design.
Some leads to consider